Top Seven Tips to Surviving NAB 2019
This year is already flying by! March has crept up on us, which means it is only one month until NAB 2019. NAB was first hosted in 1991 and is produced by the National Association of Broadcasters; it takes place in April each year. This show is hosted in Las Vegas and brings together the media, entertainment and technology industries. Each year NAB grows in size, and this year it is expected that over 100k attendees from over 160+ countries will attend. There will be 1700+ exhibitors, with a total of $20.5 billion in purchasing power… However, with four days of meetings, walking and networking (AKA partying), NAB can send you home feeling a little fragile, so here at DTVKit, we have created a series of top tips to ensure you survive the four days and return home in one piece.
Give yourself time in-between meetings
The Las Vegas convention centre is huge. To get from one meeting to another is at least a 15-minute walk, so make sure that you don't book meetings back-to-back, and ensure you give yourself enough time to get to where you need to be. First impressions count and turning up late is never a good one…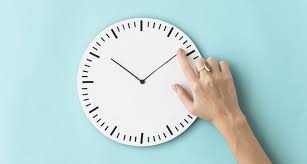 Plan Ahead
As important as it is to get all the important meetings and work complete, you are in a fantastic place, so it is important to try and find time to explore. Take some time before you leave to research the best things to do in Las Vegas. That's if you have any spare time in the evenings after you have finished your day's work.
Travel Light
We have all been there panic packing thinking we need to pack five different outfits, seven different pairs of shoes, and a variety of different bags… Do not do it; you will regret it when you are trying to pack and fit in all the freebies and extra items you have acquired whilst being at NAB.
Comfort is Important
When you are doing lots of walking every day, it is of the utmost importance that you are comfortable. Make sure you wear comfy shoes to avoid painful blisters, and achy feet. Wearing heels looks good, but they are not worth the pain. Ensure you also take a bag so you can carry all your essential items, plus people will be throwing freebies at you left, right and centre…
Hydration is Key
When you will be attending a lot of meetings, (which involves a lot of walking and talking), you will get thirsty quickly, and lack of water can leave you feeling dehydrated. Plus, if you have had a heavy night, you will need to make sure you drink lots of water to try and fight the hangover.
Don't go too crazy on the first night
It can be tempting on the first day when you have finished all your meetings to go out and have a big night out. Do not do it, I repeat do not do it! By all means, go out and have a few drinks and do some networking, but try to avoid the temptation of staying out until 5 am doing shots. Having meetings hungover and with lack of sleep is not enjoyable, trust us.
Business Cards
Business cards are an effective way of giving potential clients all your contact details, and something to remember you by.
DTVKit is a not for profit organisation; we aim to collaborate across the consumer electronics industry to provide our members with the very best production ready DVB software. Since being founded in 2014, we have thrived to improve and enhance our software continually, and build on our main software components; this includes Android, CI Plus, HbbTV and MHEG. We will be at NAB 2019, if you would like to book a meeting with us, please email info@dtvkit.org.