Top trends at CES 2019
Unless you have been living under a rock the past week, I'm sure that you would have heard about CES… CES is one of the world's largest trade shows for the consumer technologies industry, with a massive attendance of 180,000 people with attendees from over 155+ countries. We were sad to not been able to attend this year, but we have been loving hearing about all the trends and innovative products that have been showcased this year. We have seen a lot in the news and all over social media about the most prominent upcoming technological trends and here is what we think is going to be big this year…
The rise of artificial intelligence and robotics
A key trend which has been continually spoke about over the past year is the increase of AI and robotics, and this was further highlighted at CES. AI and robotics are being used for virtual assistants, which are being embedded in cars, soundbars, laptops and TVs. Virtual assistants act as a user's sidekick, by giving them access to weather reports, helping to create lists, calling their nearest and dearest and streaming our favourite artists without having to move.
With regards to robotics, this has taken a significant turn to benefit the health industry, Samsung has created Bot Care this is designed to help keep you healthy with features such as monitoring heart rate, blood pressure, tracking medication intake and providing health advice for users. Samsung's robotics range does not stop there, they have also created Chronolife vest, which is designed to help those who are diagnosed with chronic or congestive heart failure to anticipate potential emergencies. Hopefully, these breakthroughs for the health industry will result in giving many people a better quality of life and resolving issues before they turn into something worse.
AR and VR
Next significant trend we have heard a lot about is AR and VR, over the past few years this has transformed into a million dollar industry, the big players in the industry such as Google, Sony and Oculus have noticed this and invested heavily in this industry. Products such as VR smart glasses work hand in hand with your smartphone to be able to give users information such as weather reports, menus and directions. The primary industries this is being used in is military, education, film and entertainment and healthcare, with many more sectors recognising this as an important market, which is set to flourish in the next year.
8K
It seems like only yesterday that the brand new cutting edge technology of 4k was released and transforming our user experiences while watching TV. Tradeshows in 2018 were starting to showcase new 8k technologies throughout their exhibition halls, promoting the key selling factors as the highest ultra-high definition television on the market, an 8k screen is around 8mp, which is about four times as many than a 4K display. Currently, it is only being sold in Asia, and it is looking like it might take another year for it to reach our shelves.
5G
There has been a lot in the news about companies trailing out 5G, and it has been described as the 'next generation of wireless technology'. 5G is expected to take over from 4G in the next year; it is promised to be ultra-high speed, it can also hold a higher capacity than 4G, and has a lower latency. Unlike previous telecommunication generations such as 4G, 5G is not restricted to mobile devices, it has broadened its capabilities to be able to power a range of IoT and will be used in industries such as agriculture, healthcare and others. Companies such as Qualcomm, Intel, Samsung and Cisco are investing in research and development within this field.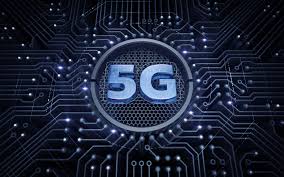 Smart Cities
In light of our ever growing population, recent concerns regarding pollution and wanting to improve everyone's day to day quality of life, more is being done to convert cities into 'smart cities'. This is done through different types of electronic data collection sensors, which supplies information that can then be used to analyse and monitor a variety of factors. Things such as traffic and transportation systems, the well-being of citizens, education, tourism, waste and pollution and many more.